Getting out of the Trough of Desilusion Will cloud computing be adopted massively in 2011? Part 1
For 2011, will cloud computing be adopted massively in enterprises? There are many definitions in cloud computing, the most common being
National Institute of Standards (NIST)
, but no one adopts a new business model based on a definition. To me cloud computing is about making money with IT by delivering the infrastructure (IaaS), the platforms (PaaS) and the software applications (SaaS) as pay-per-use services. Many times I read that cloud computing reduces the costs, the so-called Total Cost of Ownership (TCO) – one of the most difficult to measure and calculate real-time. If the cost reduction is the objective, then we must shut down the IT to have zero costs.
This is not obviously the goal. The goal is to make money, to maximize the Return for Investment (ROI) for IT. If the IT pays-per-use its' suppliers, and then invoices the internal and external customers also as pay-per-use, one can calculate instantly the profit. If by spending $1M to have revenues of $3M makes sense, the IT might discover that doubling the costs to $2M might lead to $7M revenues. In this case we doubled the TCO (expressed for simplicity as pay-per-use to suppliers) to generate a much higher profit
In real life, the transition from silo-ed Data Centers to cloud computing is much slower than expected by pundits. The actual studies from the field show that cloud computing is still little understood and perceived as risky by data center rank and file. These are the folks that be convinced by Cloud Computing and they are not.
Top of the Rack (ToR) switching model

Converged networks (Converged Enhanced Ethernet)

In-server cooling

Regulation and efficiency

Built-in Power Management

Cloud computing
The list of the trends shows that the Data Center crowd thinks and acts based on classic, static, silo-ed business models they are used from the past. There is no paradigm shift yet. I quote:
For the vast majority of organization with data centers, public or private infrastructure services will be restricted to extending systems in place today. Few can afford to jump wholesale into outsourcing, even if security and availability concerns permitted--and that's a really big "if."

Assuming resource management tools are in place, the relationship with the cloud will not be one of simple "resource on demand." Like the steel mill's relationship with the power grid, the future relationship between the private enterprise data center and the public cloud will likely be one of constant interaction, monitoring where processing is most cost effective for your particular service-level agreements. In all cases, dynamic control and monitoring will be a significant part of the data center staff's responsibilities.
Many IT departments are defensive when discussing cloud technology, and they raise legitimate concerns. Disaster recovery becoming a challenge for smaller companies that end up low in the pecking order for resources. According to an expert
"More facilities are being built in places with cheap power, and the server farms are sold off in blocks as 'cloud computing' to other companies," he says. There's minimal expertise on site, and all data flows through one big pipe, disguised as multiple entry points from multiple directions but all within the same country's infrastructure.

"Then, a disaster occurs," he says. "The owner of the data center uses the resources it needs first but lacks the labor to reroute network capability. Small and midsize customers that had their critical data in the cloud may find themselves well down in the 'please hold' queue."

The upshot: If "IT"in your organization translates to nothing more than "governance of your contract with the cloud computing provider," you could be in major trouble. On the other hand, companies that judiciously incorporate infrastructure-as-a-service capacity will eventually drive a higher level of IT sophistication and demand. Cloud technologies require a very clear understanding of application performance requirement, service-level agreements, operational and business priorities, and costs across all aspects of service delivery


Other reference is the
AFCOM (Association of Data Center Management Professionals) 2009-2010 Data Center Trends survey
. From the emerging technologies, the virtualization is the most considered (73%) and least rejected (10%)
Virtual Processing (72.9%)


considered, but rejected by 10% more


Web Applications (70.4%)


considered, but rejected by 5% more


Automation (54.8%)


considered, but rejected by 15% more


Cluster Computing (50.0%)


considered, but rejected by 12% more


Cloud Computing (14.9%)


considered, but rejected by 46% more

Cloud Computing is least considered (15%) and most rejected (46%) new emerging technology in Data Center space.
AFCOM was so surprised by the findings, that it prepares a new study exclusively on Cloud Computing can be adopted in Data Center. The study is targeted for publication for March 2011
Before Cloud Computing, we had Grid Computing, which failed to reach mainstream the enterprises, in spite at the benefits. It was too complex to set up (or perceived as too complex) in spite of a nirvana of benefits promised and proven, if some expensive consultants were hired for life.
Gartner Hype Cycle for high performance workplace reveals importance of enterprise portals, cloud-based grid computing, hyperconnectedness and media tablets. That go through a inflated rags to riches fuzz stages. Grid Computing never made it beyond the Trough of Disillusion.
Can we avoid that Cloud Computing does not end as Grid Computing and we start the Slope of Enlightment towards the Plateau of Productivity?
We see right now , in spite of AWS success, in spite of market sizes of up to $160B per year in size coming from analyst reports, the Data Center strategists simply ignore Cloud Computing. We need to face this challenge and work directly the traditional IT enterprise staff.
The twenty-first century capitalist's agenda, in a nutshell, is to rethink the "capital"—to build organizations that are less machines, and more living networks of the many different kinds of capital, whether natural, human, social, or creative.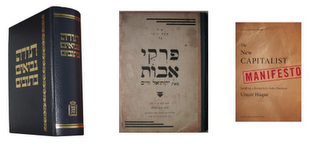 Nothing fits better these attributes than cloud computing. I will try to answer more questions in Part 2 of this post